Not only or ourselves, we are also able to share the happiness of a delicious meal with those we love. There is an old saying about Japanese foods "The original taste of the ingredient is the best taste ever, which could not be overwhelmed."
Pork Belly Roll with Tomatos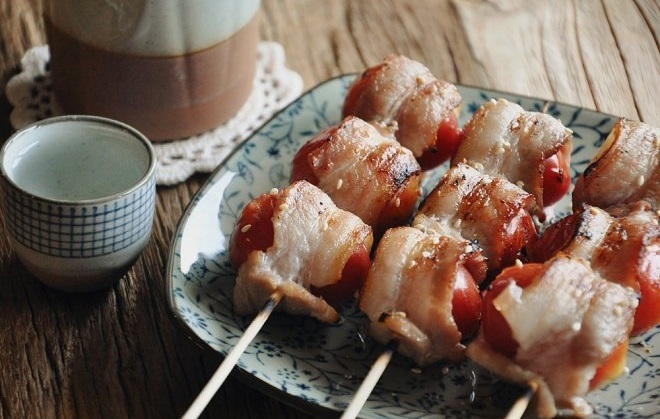 Ingredient: Tomatos, Pork Belly, Sea Salt, Pepper, Bamboo Sticks
Steps:
1) Slice pork belly to be around 15cm long; rinse and wipe clean tomatos; roll over the tomatos with pork belly and hold together with bamboo sticks
2) Put in the hot pan, cook it with sea salt and grinded pepper unit it becomes brown.
The frozen pork belly is easier to slice. When packing lunch boxes, bamboo sticks could be removed for easier packing. Different kinds of vegetables could be added for your preferences.
Two phases to describe Japanese foods:
Simple and Beautiful; fine portion but enough nutrition.
Fire mushrooms with shrimps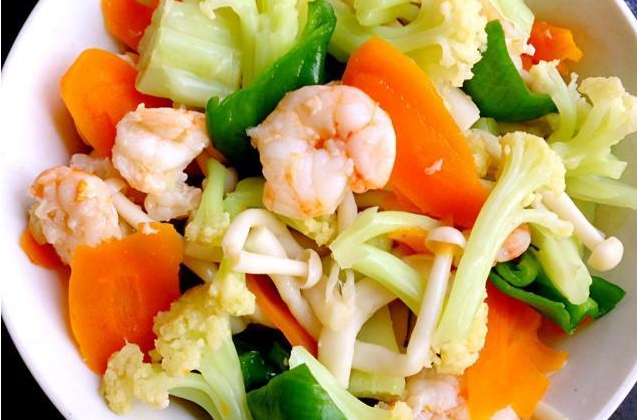 Ingredients: Shrimps, Cauliflowers, Carrots, Green Pepper, Salt, Bonito Soy Sauce, White Beech Mushroom, Cooking Wine & Olive Oil
Steps:
1) Cook shrimps and cauliflowers with hot water. Slice the carrots, green peppers and white beech mushrooms.
2) Put a tea spoon of olive oil in hot pan. Fire the sliced carrots unit it softens. The put the mushrooms with cooking wines and full flame for few minutes, then cook with medium flame with covering the hot pan unit the mushrooms soften.
3) Put cooked shrimps, cauliflowers, salt and bonito soy sauce, to stir and mix.
4) At last, put sliced green pepper in the hot pan and fire with full flame unit the sauce is reduced.
PS: The texture of the vegetables could be controlled by time of cooking.
These 2 dishes are relatively easy to most people, it also easy to learn for those who never cook before.
A good dish is only a part of a good meal. With the addition of a stylish cutlery set, we now have a complete and great meal time.
PO: Let Eat Go Cutlery Set. A reassemble cutlery set, suitable size for different people. The relatively bigger spoon is specially design for soup. Its silicone ring to hold the spoon and chopsticks together doubles as a chopstick stand. This set could be washed by machined.
Small enough to take anywhere with you, but large enough to eat soup and noodles with ease. The Let Eat Go is the perfect accompaniment to any picnic, barbecue or lunchbox. Now you can make the healthy choice - bring your own meal to work and eat with comfort and pleasure!